Douglas Henderson, le son visible
Né en 1960, Douglas Henderson a étudié la composition et théorie musicale avec Milton Babbitt, Elie Yarden et JK Randall. Il a obtenu son doctorat en composition musicale à l'Université Princeton en 1991 et sa maîtrise à Princeton en 1985. Auparavant, il a présidé le Département d'Art Xonore de l'École du Musée des Beaux-Arts de Boston, et travaille maintenant et vit entre Berlin et Brooklyn.
Du 31.08 (vernissage) au 16.09 de 12h>18h00 à la Faculté d'Architecture.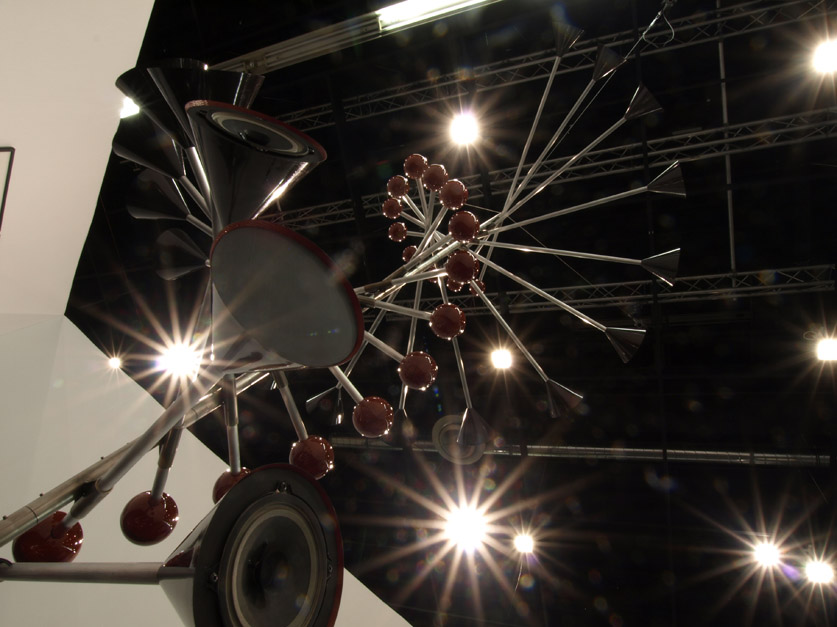 Discussion with Douglas Henderson
by Frank Gertich
Discussion with Henderson at Tesla, Podewils'schen Palais in Berlin. In English after a brief introduction in German. Some of the audio in the original recording has been replaced for an improved listening situation. 20 November 2007. […]
écouter l'interview sur le site de la Communauté Eléctroacoustique Canadienne
Douglas Henderson – Visible Sound
Cast Your Art – 2009
The American sound artist, Douglas Henderson, studied composition and theory at Princeton University under Milton Babbitt, a pioneer of synthesizers and Pulitzer Prize winner, Elie Yarden, and J.K. Randall, co-editor of the magazine, Perspectives of New Music. His artistic work has been supported by renowned foundations such as the Rockefeller Foundation, the Foundation of Contemporary Art New York, and numerous other grants; his list of exhibition activities and performances is as noteworthy as it is international. […]
Lire la suite sur castyourart.com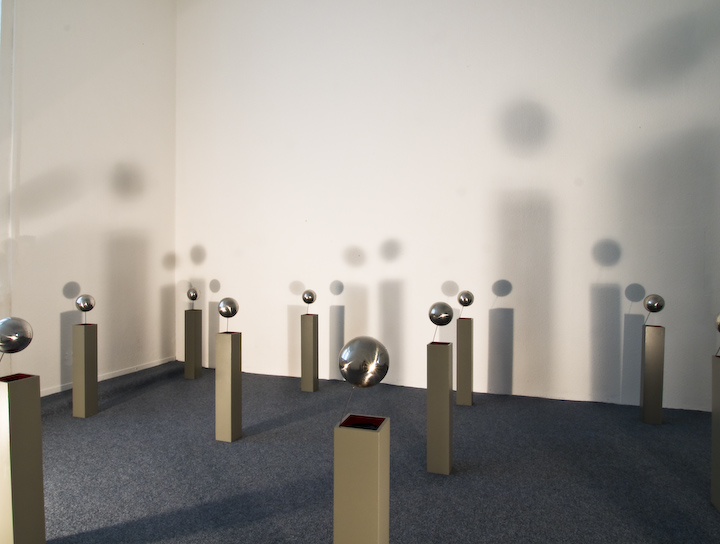 Interview with Douglas Henderson
by Chris Becker – 2009
To complete my triptych of interviews that began back in September with author Ned Sublette followed by saxophonist, composer Matana Roberts, I bring you an interview with my friend composer Douglas Henderson. I am participating in a performance of Doug's Music For 100 Carpenters next month (November 7th and 8th, 8pm, at Peirogi Gallery's BOILER space in Williamsburg, NY) and I thought an interview about the piece would interest and provide a « way in » for those unfamiliar his work.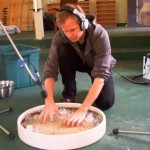 Douglas Henderson's work straddles a line in between the categories of music, sculpture, and dance and theater. He has presented works at the Whitney Museum at Altria, Dance Theater Workshop, and PS122 in New York and at Inventionen and daadgalerie in Berlin, among many others. Doug describes Music For 100 Carpenters as "a theatrical surround-sound music performance, enlisting 100 skilled and unskilled tradespeople. Prying at Stockhausen's convolution of rhythm and timbre, 100 hammers, 100 blocks of wood and some 10,000 nails of varying sizes are brought to bear in a real-time, real-world articulation of complex computer synthesis. Under the guidance of job supervisors, thousands of hammer blows become waves of tonal murmur, threaded with rustlings of nails and occasional snarls of righteous indignation. The performers are organized into work crews with lists of tasks and closely timed schedules, and arranged in a circle around the audience. Toolbelts, sweat and lunchboxes are part of the score."  […]
lire l'interview sur le site de Chris Becker
This post is also available in: Anglais