Urban BBQ
Tasty hearing & sound appetite
Sunday 28 August from 12am/Garden of the Mons' belfry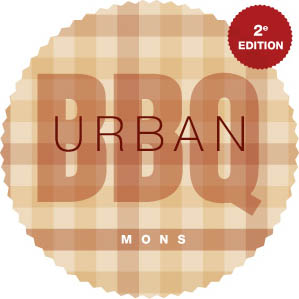 Cap Sonic and City Sonic are taking part to the great urban barbecue organised by Foundation Mons 2015. In a friendly atmosphere, you can also listen to concerts, performances & installations by Belgian sound artists.
Cédric Sabato (Be) : Herbal Ghetto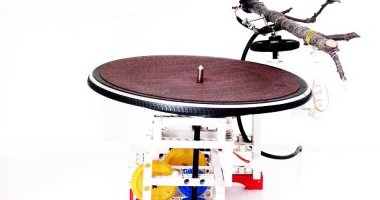 Inspired by urban cultures, this work in progress mixes abstract hip hop, electronic music and solar energy in a playful and utopian vision using biotechnologies.. invented turntables, energy station, molecular music…Young Mons artist Cédric Sabato will present during all the afternoon his innovative and organic installation.
Co-production: la Maison Folie/le manège.mons and the support of
U Mons -programme de recherche Materia Sonora
Isa Belle & Gauthier Keyaerts (Be): Transonic Live Bowls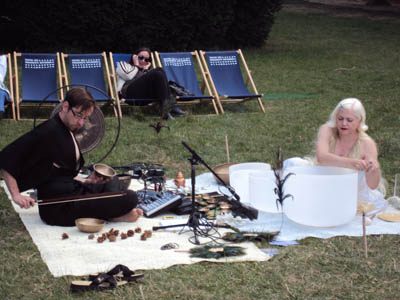 This new performance links the body and the spirit through the power of sound. Using singing and powerful crystal bowls, chimes and gongs,…, holistic performer/masseuse Isa Belle collaborates for the first time with Brussels electro-organic musician Gauthier Keyaerts mixing his ambient textures with Isa Belle's, also treating the sounds she played live. They invite the audience to relax and to listen to a vibratory concert (around 20 minutes each) of pure pleasure.
Production : Transcultures, this project was premiered at Park in progress (European project supported by the EC-DG EAC) in Saint-Cloud after an artist residency
Alexandre Cavalière & Fabrizio Sciortino : Duo jazz violin-guitar
Charles Dairay : Concert of the of bells/chimes of the belfry
By a young Mons virtuoso, a classical and pop programme, from Jacques Brel to Charles Aznavour via the famous doudou Mons song !

Urban BBQ is organised by Foundation Mons 2015 in partnership with the City of Mons and Les Partisans du Goût
Co-production of the performances & installation: Transcultures/City Sonic - le manège.mons/Cap Sonic with the support of Foundation Mons 2015
More info on the Urban BBQ: www.mons2015.eu