Radio Sonic
Recorded live from 23 to 25 August 2011 at Le Frigo studio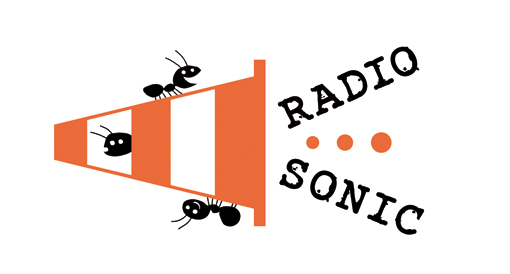 City Sonic reactivates at the end of August its temporary web radio, Radio Sonic, in collaboration with Radio Campus (Brussels), with exclusives interviews, reports, jingles and original sounds pieces from the festival guest artists in Mons.
A staff of journalists coordinated by Deborah Fabré will work from a temporary radio studio in le Frigo, on the site des Abattoirs (renewed slaughterhouse) in Mons.
You FM will broadcast on Saturday 27 August some of Radio Sonic.
Staff Radio Sonic 2011 : Fredéric Colignon, Nicolas Naizy, David Le Simple, Philippe H., François Caudron, Carine Demange, Déborah Fabré.
Podcast#01 City Sonic - Presentation of Archipel by Pierre Hemptinne
Podcast#02 City Sonic - Presentation of the exposition "l'Objet-son" by Anne-Laure Chamboissier, guest curator
Podcast#03 City Sonic - Presentation of the installation "La nature mise en boîte" by François Martig
Production: Transcultures/City Sonic in partnership with Radio Campus
and the collaboration of You FM.