Sonic Garden Party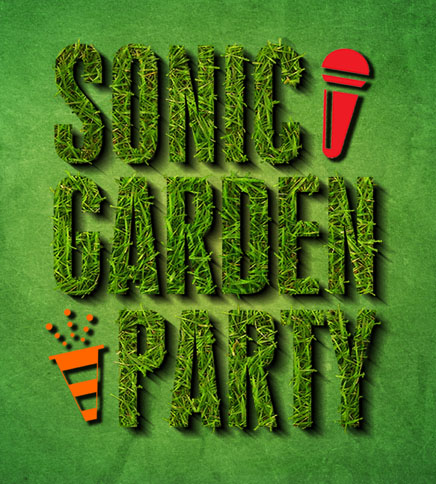 Three poetics performances in gardens
Sunday 4 september
Launched in 2009 with some success by City Sonic, Sonic Garden Party propose (in collaboration avec Cap Sonic) after the Home Sonic concerts, 3 performances (around 30 minutes each) on sound poetry in three nice private gardens in the district of the belfry (centre of Mons, behind the City Hall). A free drink will be offered to the audience.
14h30-15h30 Aymeric Hainaux - Performance Dent de Lion ("Lion tooth")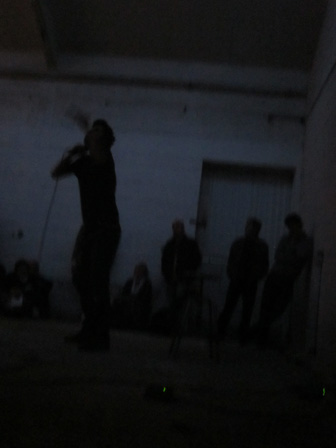 Aymeric Hainaux is a young interdisciplinary artist who had been noticed for his skilful, intense, amazing vocal and body performances using only one microphone and a touch of harmonica. He used to be a beat boxing champion and he still used those techniques but in a more abstract way evoking sometimes the electronic treatments with almost no words. Aymeric knows how to use his breath, muscular tension, slow movements, heart beat…as instruments of his incredibly powerful and unique performance
15h30-16h30 Charles Pennequin - Tout pétarade ("Everything sputters")
After working as a gendarme in the North of France, he has developed a writer carrier publishing several books (publishers POL, Al Dante) working with a tremendous energy on the French language with a unique rhythm, accent and punctuation. He also likes to improvise with Dictaphones and also to take part to interdisciplinary performances
16h30-17h30

Vincent Tholomé (conteur) & Xavier Dubois (guitariste)
A mix of punk, zen and also poetic voice and guitar between softer and harder waves. Vincent Tholomé, writer/performer and Xavier Dubois, ambient/noise guitarist and improviser propose a mesmerizing performance.
Meeting place for the Sonic Garden Party: 2.15pm
In front of La Chapelle 5 rue des Telliers, Mons

Co-production : le manège.mons - Cap Sonic/Transcultures - City Sonic
Thanks to the owners of the houses and gardens hosting the artists and audience so generously.