Sonic Kids
Sound art workshops/initiation to the sound practices for the children
Saturday 3 september, at Théâtre Royal, 2pm to 5pm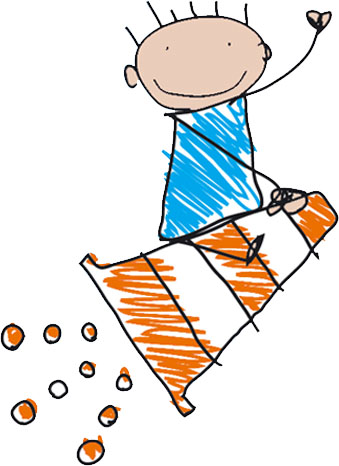 With Sonic kids, City Sonic/Transcultures in collaboration with Cap Sonic/le manège.mons propose different one day workshops and initiations to the sound art practises for the children.
Guillaume Codutti : Aquastrumentarium
A real aquatic orchestra made of daily life objects, the aquastrumentarium has been imagined by sound artist Guillaume Codutti, fond of strange instruments. This workshop is an invitation to discover the resonances and the harshness of the sound materials of these improvised. The children can play the «water bottle piano», «containers'flute» or timpani, various utensils taking part to this concerto.
Aurélien Giraudet : Atelier d'instruments inventés
One can create instruments from natural elements: fruits can be transformed in synthetisers, dead branches become a guitar,…a ingenuous proposal Giraudet, member of the audio-visual Livescape group. This workshop aims to develop imagination and creativity of the children through the hearing and the sense of touching, and to become aware of the harmony (to distinguish the notes) and the rythm.
Déborah Fabré & Zoé Jadoul : Atelier de contes radiophoniques
A story imagined by the children take shape step by step like an « exquisite corpse » with various vivid noises and daily sounds, a funny exercise of sound writing.
At the end of the afternoon, all the participants will get a free snack.

Co-production Transcultures/City Sonic - le manège.mons/Cap Sonic
Participation 2€
Please reserve by mail This e-mail address is being protected from spambots. You need JavaScript enabled to view it
or by tel : + 32 (0) 65 39 59 39