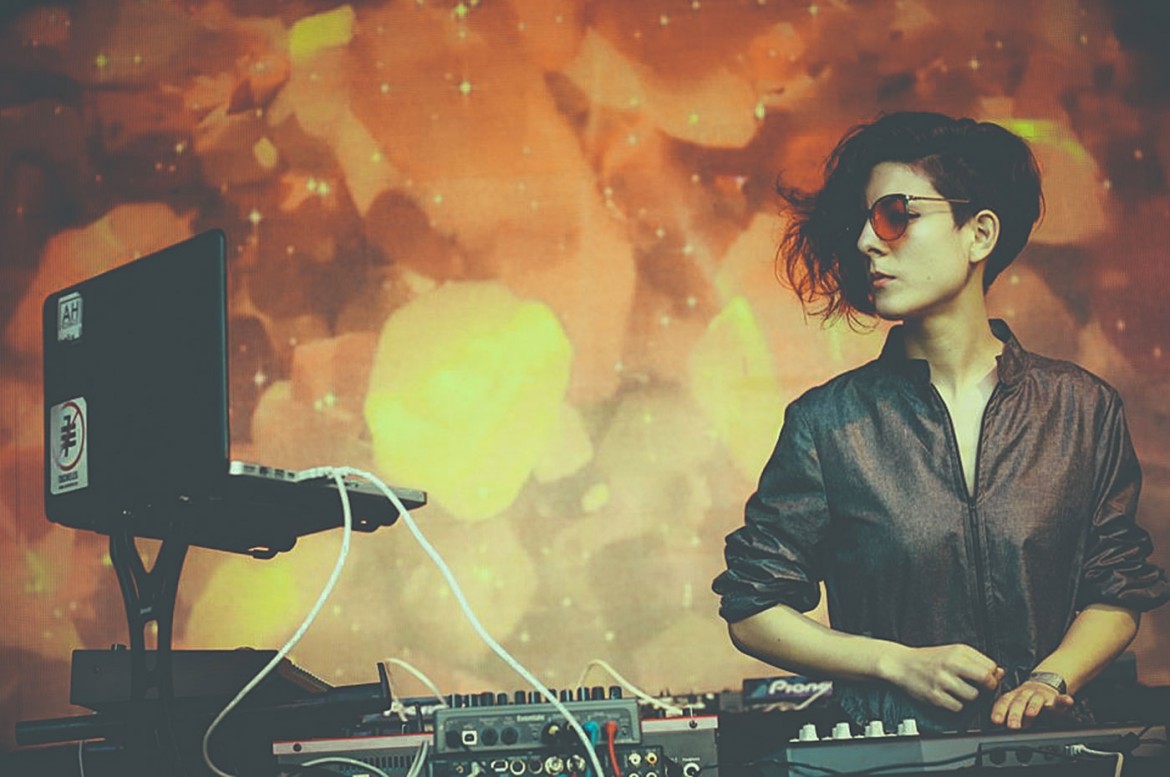 (E)scape
opening : 11.09.2014
expo : 14 > 27.09 –
closed on Mondays
Anciens Abattoirs
20:00
12:00 > 18h00
Free entrance
(E)scape
opening : 11.09.2014 – 20:00 expo : 12 > 27.09 – 12:00 > 18h00 (
closed on Mondays
) Anciens Abattoirs – Free entrance
Collecting site-specific sound elements and objects from the environment of Mons to reflect the soundscape of the city. This collaboration of sound designer-musician Basak Günak and dancer-choreographer Gizem Aksu aims to remind the residents how we are getting used to outsider stimulations and how we are adapting ourselves to them. While exploring a way for linking the residencies of the city with the casual objects from the street and they aim to blur the borders between the bodies and the objects; the everyday life and art.
To break the duality between "the inside" and "the outside"; "the body" and "the environment"; a search for an answer whether sound could present a dynamic medium which simultaneously transform and is transformed during the performance.
City Sonic Party
11.09 – 23:30
Bateau Ivre
Free entrance
City Sonic Party
11.09 – 23:30 Bateau Ivre Free entrance
For the opening of the City Sonic, The Bateau Ivre, historic partner of the wild nights of the festival opens its doors to the tandem Istanbul Ah! Kosmos and Gizem Aksu (for AV performance) and Dj Snooba (hybrid mix) of Radio Panik.
Başak Günak
Also known as Ah! Kosmos is a cross-disciplinary artist and researcher currently lives in Istanbul. She investigates social and cultural systems concentrating on identity, social and cultural systems through site-specific sound compositions, installations, and works on paper.
Other than solo works, she has made composition and sound design for contemporary dance, theaters, short-films and site-specific performances in several art spaces. Her works has been presented in several art spaces including Rotterdamse Schouwburg, 18th and 19th Istanbul International Theatre Festival (IKSV), ARENA Theatre Festival Nürnberg, Venice ElectroFestival, Berlin CTM Festival, Budapest Punkurica Festival.
Recently, she has accepted by Red Bull Music Academy 2014 which will take place in Japan.
Gizem Aksu
Contemporary dancer and choreograph interested in the links between arts, politics and philosophy. She has given theoretical and practical focus on autobiographic solo performances.
Her research on autobiography questions what are the space and time in which body as a "becoming" situates around the relationship between micropolitics of self and the macropolitics of systems, in chaos.
She has been doing also public space performance especially about 'queering the body and sound' with the collaboration of Ah! Kosmos (a.k.a Başak Günak). She also has been arranging body workshops for LGBTQ people discriminated because their sexual identities.
Since 2009, she has participated in several international festivals and biennial as creative performer in Holland, Germany and Turkey. Recently, she was invited by Ann van den Broek (Ward/waRD) and also by Meg Stuart for her new research project "Closer" in Vienna.
—
TU
Park in progress / City Sonic
Anciens Abattoirs - 17, rue de la Trouille, Mons
Bateau Ivre - 1, rue de Nimy - Mons
This post is also available in: French (français)