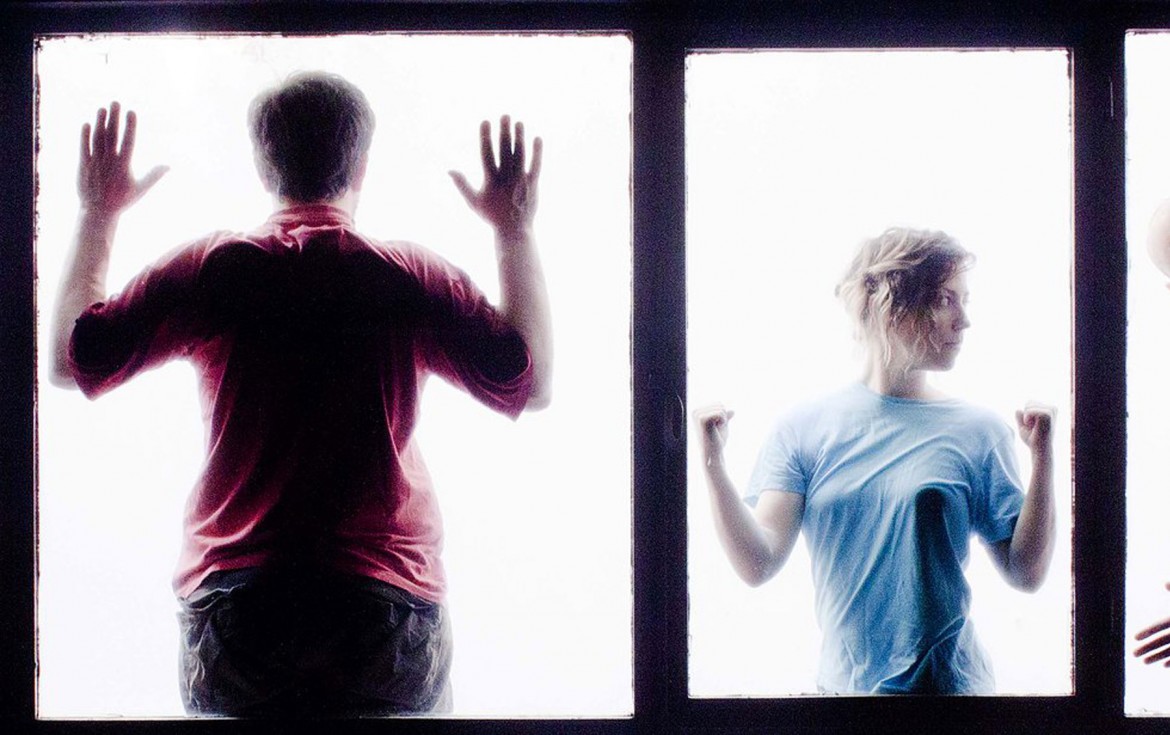 Betwixt a Between - performance
opening : 11.09.2014
expo : 14 > 27.09 –
closed on Mondays
Anciens Abattoirs
20:00
12:00 > 18h00
Free entrance
Betwixt a Between - performance
opening : 11.09.2014 – 20:00 expo : 12 > 27.09 – 12:00 > 18h00 (
closed on Mondays
) Anciens Abattoirs – Free entrance
Bodies on communication· the word us a schema. Is it enough to listen and to see, in order to understand?
A short site-specific performance combining sound, light, text and movement· a work-in-progress duet based on movement research, light experimentation and spatial sound (binaural technique).
The binaural technique tries to reproduce the 3D audio feeling with a sophisticated, yet simple way: the way our hearing system functions.
Ioanna Vasilakopoulou
Choreographer, a performer, a sociologist and a community artist, she was born in Athens.She studied Sociology and Community Dance and has undertaken various workshops in movement and she has participated in numerous performances in Greece and U.K. She has worked for Hellenic National Centre for Theatre and Dance.
Based in Athens, she teaches yoga, dance and improvisation but she is also the founder and choreographer of Ditto Dance Company. She is currently completing her MA in Cultural Management.
Gavriil Kamaris
Born in Larisa Greece where he studied cello at the state conservatory and then he continued his studies in State Conservatory of Patras. He has played in several orchestras and groups as session musician. His is a founder of the Classical Piano Trio named "Triolaloum" with the aim to play classical music in alternative places such as bars, cafes, DIY open air festivals and even in riots events.
He is also an Electrical-Electronics Engineer. Generally interested in Room Acoustics, he is a fan of simplicity, loving stereo techniques. He is a major sound engineer in the University of Patras Conference and Cultural Center and a tutor of live sound reinforcement in IEK AKME of Patras. As a child in school he participated in the theater team as an actor and as a sound and music designer.
In 2001-2004, he participated in Magic-Net a European collaboration of 10 theaters (head Pilot Theater UK). He also tries to translate his feelings down on words and sounds.
—
GR
Park in progress / City Sonic
Anciens Abattoirs - 17, rue de la Trouille, Mons
This post is also available in: French (français)