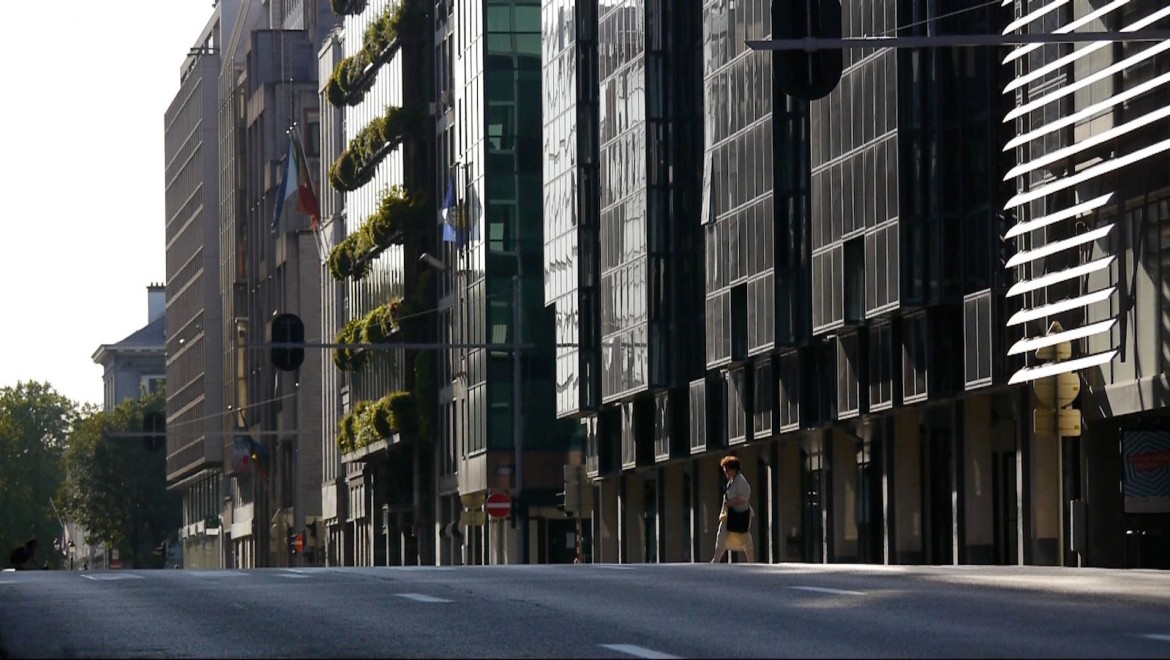 Cut in movement - projection
opening : 11.09.2014
expo : 14 > 27.09 –
closed on Mondays
Anciens Abattoirs
20:00
12:00 > 18h00
Free entrance
Cut in movement - vidéo
opening : 11.09.2014 – 20:00 expo : 12 > 27.09 – 12:00 > 18h00 (
closed on Mondays
) Anciens Abattoirs – Free entrance
Through a photographic and documentary approach, Cut in movement tries to grasp the multiple manifestations of movement in the city. From a juxtaposition of these movements emerges a cinematic portrait of contemporary life in today's metropolis.
The research conducted by Ariane Loze (a comedian and director) in the context of her MÔWN (Movies on my own) brought her to the workings and fundamental rules of editing.
Cut in movement questions these rules by comparing film editing to choreography and dance. Can one "choreograph" images in order to create a film? What are then the dynamic criteria used to make such a composition? Doesn't meaning get the upper hand over movement?
Distancing oneself from both narrative editing and the realistic logic behind the representation of time and space implies a closer observation of the way we perceive and interpret the meaning behind images.
Ariane Loze
Ariane Loze (Be) a étudié le drame et la scénographie à l'école RITS de Bruxelles et est diplômée de la formation Advanced Performance Traning à Antwerpen durant laquelle elle développa un projet de recherche questionnant les mécanismes filmiques. En résulte 'MÔWN (Movies on my own)', présenté comme performance et court métrage au Centre for Fine Arts (Bruxelles), Vooruit (Gent) et pendant le Dansand!-festival à Oostende. Basé sur le même principe que 'MÔWN', elle réalisa un court métrage, 'Hinterhof', avec le soutien de la VAF (Fonds Audiovisuel Flamand) à Berlin.
Ariane Loze réalise également des performances pour Superamas ('Empire, Arts and Politic's), Alexander Baervoets ('Hortus Conclusus').
Anciens Abattoirs - 17, rue de la Trouille, Mons
This post is also available in: French (français)