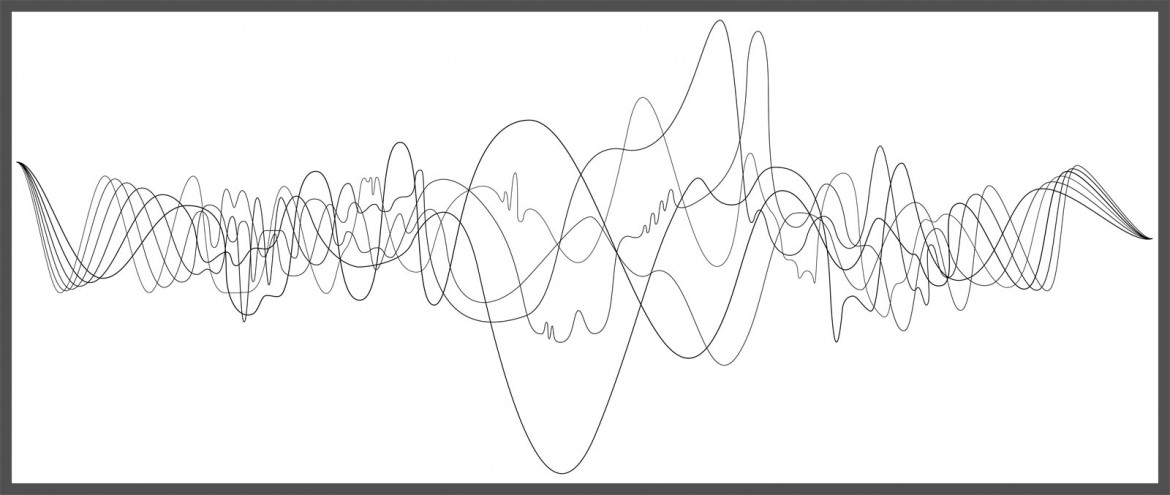 Hasard pendulaire # - installation
opening : 11.09.2014
expo : 14 > 27.09 –
closed on Mondays
Anciens Abattoirs
20:00
12:00 > 18h00
Free entrance
Hasard pendulaire # - installation
opening : 11.09.2014 – 20:00 expo : 12 > 27.09 – 12:00 > 18h00 (
closed on Mondays
) Anciens Abattoirs – Free entrance
Hasard pendulaire # is a series of sound and sculptural installations conceived in harmony with the exhibition space. They are constituted of a pendulum oscillating above a "space score". The performer activates them like an instrument, unconsciously influencing the musical course of events with a single gesture. Once set into motion, the pendulum enters in contact with the sculpture, creating rhythmic sounds according to the materials used in the sculpture.
These percussive sounds are then perceived and treated in real time by a computer, which generates a second, artificial sound layer. As the generated sounds get in and out of pitch according to the movement of the pendulum, these installations question the elasticity of space and time through a generative approach to music. They also question the link between what is spatial and what is musical, as well as what links matter to sound.
Mathias Isouard
Multidisciplinary artist graduated from the Fine Arts School of Aix-en-Provence in 2011. He develops a practice around installations linking sculpture and sound by their own spatial relationships. He makes also performance and in-situ sound, to investigate the sensitive connections between the body perception and architecture quality.
He's interested by aleatory concept and interactivity among artistic mediums, data fluxs and sounds to create artworks that often happen «HERE and NOW», like alive things constantly new and single. Through in-situ productions and real-time generation programs, his situations and transformations of space operate in such a way that they encourage exploration thus the visiting public are simultaneously spectator and subject, involved through feedback processes in the functioning of the artwork itself.
His artistic references are John Cage, Alvin Lucier of course but mostly David Cunningham for his acoustic explorations or again, Pascal Broccolichi for his sonifications of magnetic waves.
Anciens Abattoirs - 17, rue de la Trouille, Mons
This post is also available in: French (français)