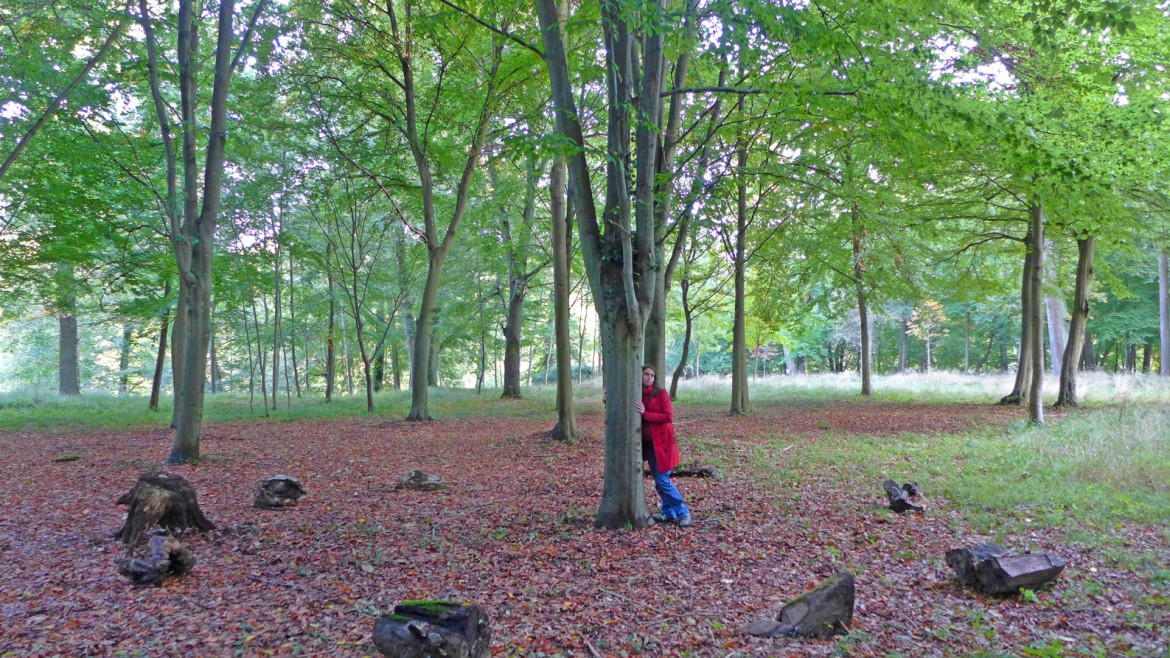 Pulsations - installation sonore
opening : 11.09.2014
expo : 14 > 27.09 –
closed on Mondays
Anciens Abattoirs
20:00
12:00 > 18h00
Free entrance
Pulsations - installation sonore
opening : 11.09.2014 – 20:00 expo : 12 > 27.09 – 12:00 > 18h00 (
closed on Mondays
) Anciens Abattoirs – Free entrance
Put your ear against the trunk.
Pulsation is a sound installation artwork with a living tree. In contact with the trunk, spectators can hear and feel heartbeat's sounds and vibrations.
With its roots and its high branches, the tree is a kind of link between earth and sky. For Jean-Jacques Rousseau, the wind enables the sap flowing, it is the outer heart of the plant.
The tree is a symbol of the body too, through its cover and its flesh. It is like a mirror of the body.
The spectator hears and feels the sonorous vibrations when he puts his ear or his body against the trunk.
The entire tree is in resonance with a human heartbeat.
This sound generates sensory relationships between the tree and the body.
Scénocosme
Grégory Lasserre and Anaïs met den Ancxt are two artists working together as a duo under the name Scenocosme. They work and live in Rhône-Alpes region, in France.
They develop the concept of interactivity in their artworks by using multiple kinds of expression. They mix art and digital technology in order to find substances of dreams, poetries, sensitivities and delicacies. Their works come from possible hybridizations between the living world and technology which meeting points incite them to invent sensitive and poetic languages. They also explore invisible relationships with our environment: they can feel energetic variations of living beings. They design interactive artworks, and choreographic collective performances, in which spectators share extraordinary sensory experiences.
Anaïs met den Ancxt graduated from the University of Lyon in Anthropology, from the Ecole Nationale des Beaux Arts in Lyon (DNSEP design d'espace), and from the Ecole Supérieure d'Art et de Design of St Etienne (Post diplôme design and research).
Grégory Lasserre (born in Annecy 1976) studied Computer Science and Electronics and graduated a Master in Multimedia. Since 2002, he has been creating interactive artworks as a digital artist.
Anciens Abattoirs - 17, rue de la Trouille, Mons
This post is also available in: French (français)