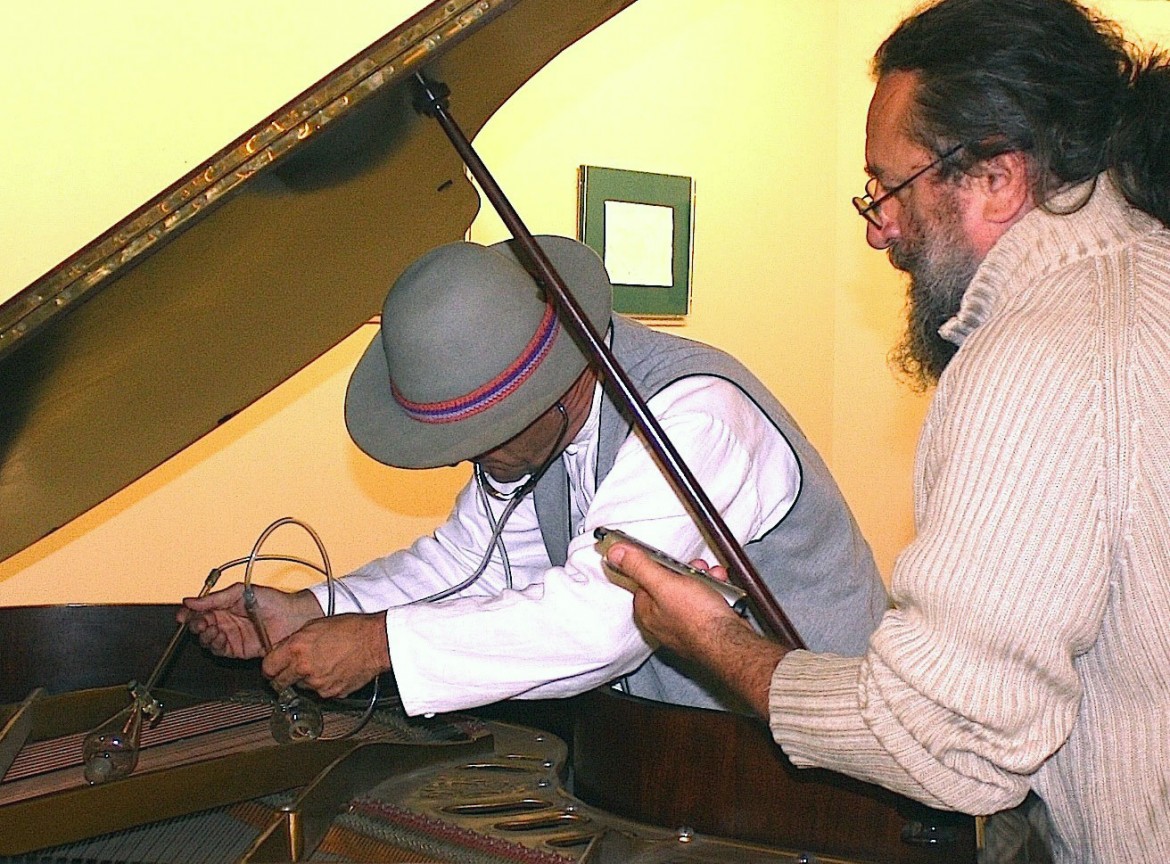 Sonic Radio
8.09 > 27.09 
online
Webradio
Sonic Radio - Webradio
8.09 > 27.09 online
Sonic Radio is the radio of the festival City Sonic, that offers interviews, jingles, reports, sound pieces and other sonic surprises…
Online & live during the preparation, the installation and opening of the festival ; broadcasted on the website of the festival and through dropouts via indie radio partners.
Animated this year by Gilles Malatray of Desartsonnants and the documentary director and radio lover Zoé Tabourdiot.
Before the opening of the Sonic radio on September the 8th, tickle your ears discovering Transonic artists, the label for over sounds started by Transcultures.
Gilles Malatray
His first trainings are landscape and music (saxophonist), then he graduated, after a "late going back to studies" in a two years diploma in literature and a Master's Degree in "artistic projects management" at the University Lyon 2.
Despite his recurring misconducts in sound arts, he, however, keeps on playing saxophone, singing or listening to Bach or Bartok(…) during his free time. "Sound arts and music are not discordant so sometimes, the borders between them are thin and uncertain".
Throughout the years, Gilles has built one of the biggest and most interesting information sources about sound arts:  DESARTSONNANTS. Even in English, it is hard to find something that gets close to it. If sound arts have been riding high over the last two years, and the politicians (but also the general public) start to get interested, it has not always been like this (giving Gilles's work more credit). Even if the web site still presents itself as a mere blog, it has been optimized little by little for the researches and the user experience. These last years a facebook page, a twitter account, and several scoop.it watches were created as well as a constant presence on other social networks…making easier the possibility to share and the monitoring of new posts.
Zoé Tabourdiot
Born in Paris and raised in the Alps, Zoé settled in Brussels after studying English-speaking literature, English, Sociology, and History of Cinema.
At The Institut des Arts de Diffusion (IAD) (Institute of Media Arts), Zoé increased her knowledge and passion for the documentary field, where she also grew more interest in radio documentaries.
Zoé is passionate about the creation of mental pictures and by listening arts.
Arts2, Carré des Arts - 4a, rue des Sœurs noires - 7000 Mons
This post is also available in: French (français)