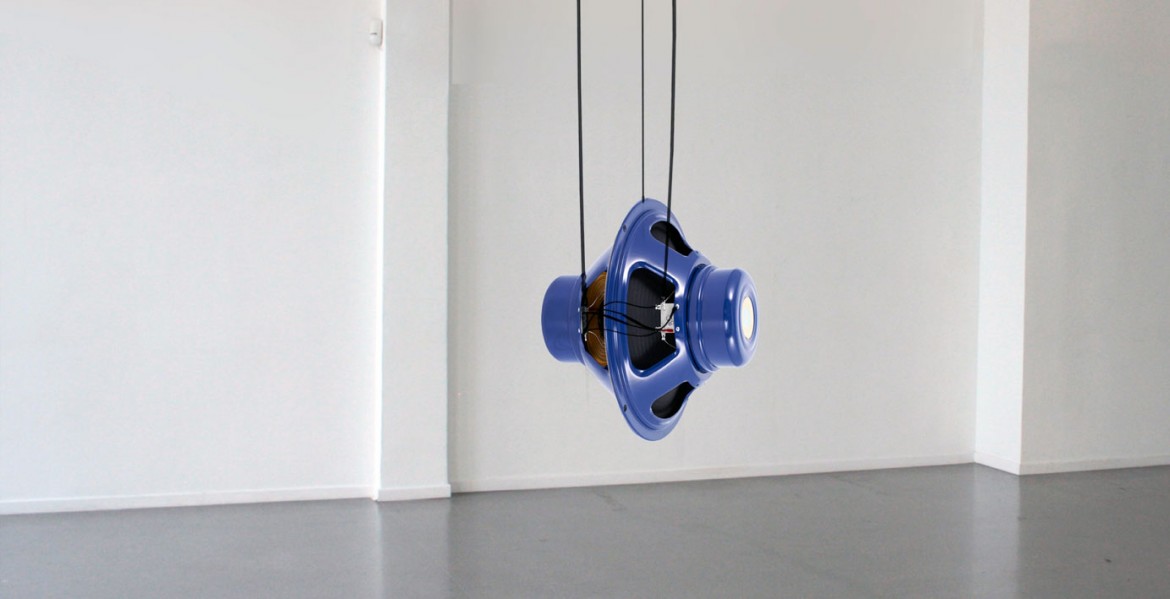 Boxe to boxe - installation
ouverture : 11.09.2014
expo : 12 > 27.09 – fermé les lundis
Site Arbalestriers
18:30
12:00 > 18h00
Entrée libre
Boxe to boxe - installation
ouverture : 11.09.2014 – 18:30 expo : 12 > 27.09 – 12:00 > 18h00 (fermé les lundis) Site Arbalestriers – Entrée libre
Just as in a boxing match, two suspended high power sound speakers face one another and exchange powerful sound-frequency blows.
The installation takes place in a space that confronts the audience with a fight that has to be heard as much as it has to be seen.
In this autonomous digital setup, one of several sampled sounds is played at high volume, setting the installation in motion through sound waves coming like blows to the face.
Winner of Espace(s) Son(s) Hainaut(s) 2014
Nicolas Gaillardon
Nicolas "(re)works with drawn images in our daily lives and mediatic envi­ronment. He extracts the codes and different symbols to show us the ir­regularities and absurd situations of today society.
Poetry tinged with humor and violence, his work questions our perception of reality and our preconceived ideas".Dorothee Duvivier
Anciens Abattoirs - 17, rue de la Trouille, Mons
This post is also available in: French (français)