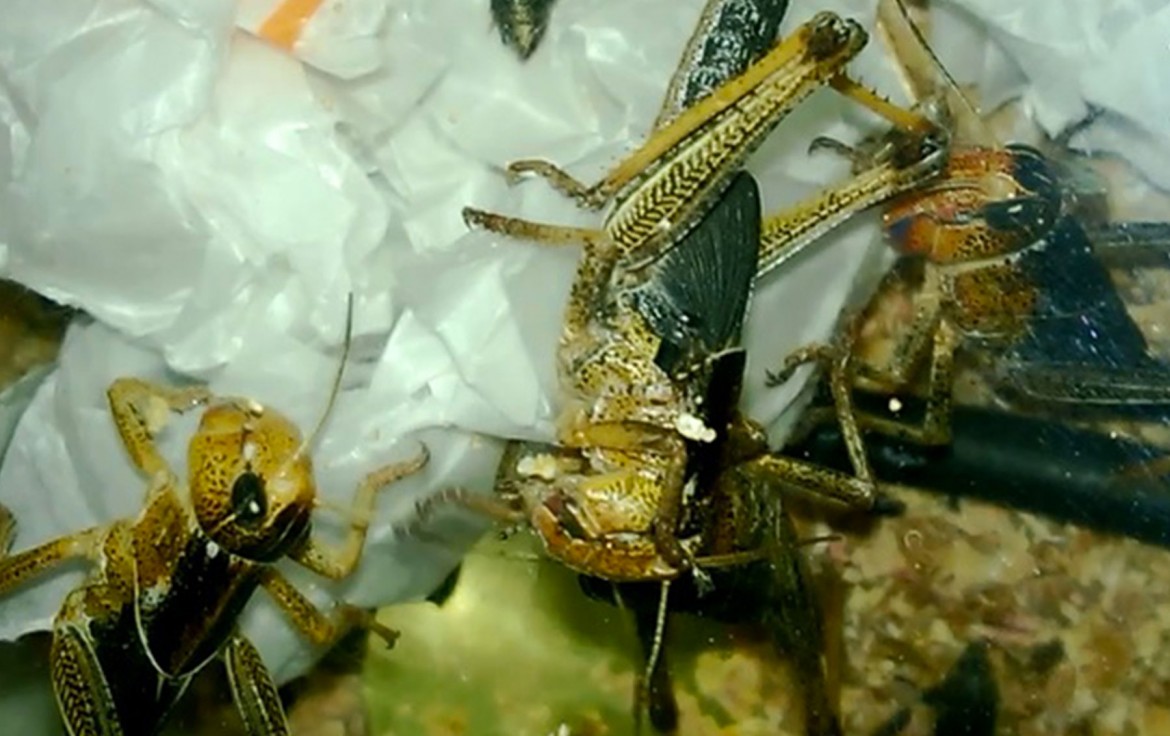 10Hz MACROCOSMOS - installation
ouverture : 11.09.2014
expo : 12 > 27.09 – fermé les lundis
Site Arbalestriers
18:30
12:00 > 18h00
Entrée libre
10Hz MACROCOSMOS - installation
ouverture : 11.09.2014 – 18:30 expo : 12 > 27.09 – 12:00 > 18h00 (fermé les lundis) Site Arbalestriers – Entrée libre
This second interactive installation conceived by Christopher Guerreiro for City Sonic is made of a series of spheres inhabited by groups of insects.
One gets access to these spheres through a pair of headphones, and hears a world of sound usually out of the reach of human perception. This setup is technically based on an amplified "skin" on which the insects move. The headphones allow for a more intense sense of immersion into this extraordinary world.
Visitors have the ability to mute or activate one or several spheres, and therefore create a sort of abstract symphony that they can only partially control.
Wilson Rose
Currently finishing his studies at the School of Fine Arts of Mons (Arts² – department Picture in the context),Christopher Fernandes Guerreiro is a young multidisciplinary artist searching for new techniques. His practice is rather vast, from drawing to sculpture and computer generated music, from video to performance.
His approach to the various media he experiments does not allow to classify his work in a specific genre or field. Simplicity and efficiency are recurrent themes in his works. Interested by the sound, DJ and at the same time composer and parties organiser, he proposes to the audience the results of a laboratory on visual/intermedia arts research.
For this second participation to festival City Sonic (after the installation Bending Cube in 2013 also shown at Resonances exhibition at the Art School of Braine l'Alleud in 2014), he proposes a new version of his interactive project 'Trigger Body Objet'.
Anciens Abattoirs - 17, rue de la Trouille, Mons
This post is also available in: French (français)