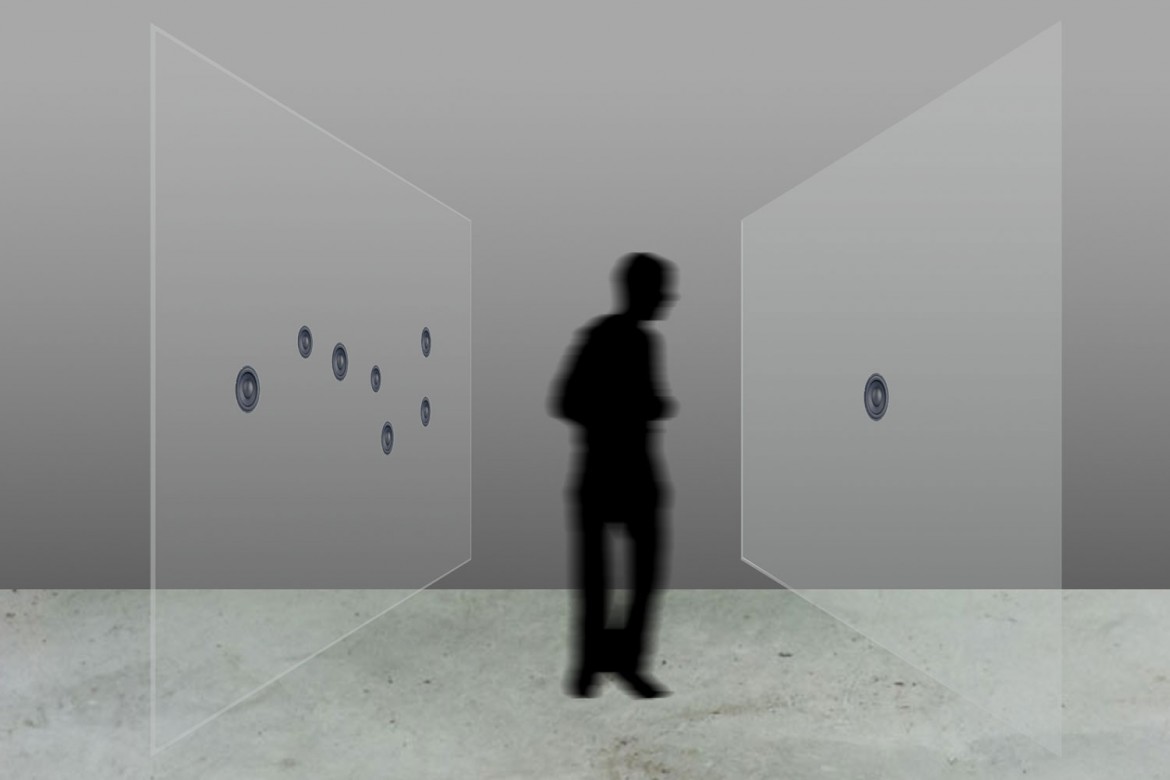 Arktos <> Gê - installation
ouverture : 11.09.2014
expo : 12 > 27.09 – fermé les lundis
Site Arbalestriers
18:30
12:00 > 18h00
Entrée libre
Arktos <> Gê - installation
ouverture : 11.09.2014 – 18:30 expo : 12 > 27.09 – 12:00 > 18h00 (fermé les lundis) Site Arbalestriers – Entrée libre
Arktos>< Gé is an interactive sound installation in which one's movements influence the fading in and out of sounds from the cosmos, thus poetically questioning the distances that separate us from celestial bodies.
Referenced here is the CMB (Cosmic Microwave Background), also called « birth cry of the cosmos », which fills the sky like a distant rustle of radio static.
Winner of Espace(s) Son(s) Hainaut(s) 2014.
Nicolas Tourte
Nicolas Tourte's artwork questions with humor and mock the place of Man in the universe. He mainly deals with the cyclic aspect of our human condition and the notion of virtual.
The installations are representations that can be translated by the body, the landscape, and the object. He puts together installation, sculpture and drawing giving priority to the digital tools used in photography and video editing.
Anciens Abattoirs - 17, rue de la Trouille, Mons
This post is also available in: French (français)