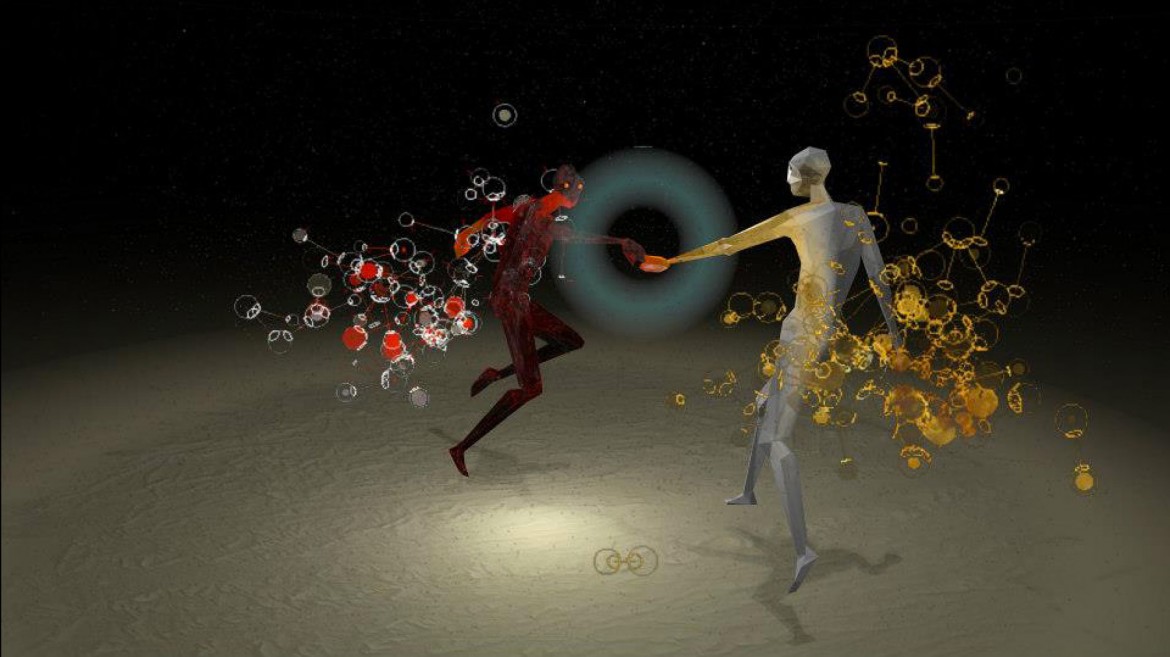 Tanukis - performance
27.09 – 16:00
Arts2, Carré des Arts
Free – closed Sat. & Sun.
16.10 – 16:00
Arts2, Carré des Arts
Free – closed Sat. & Sun.
Tanukis - performance
27.09 – 16:00 + 16.10 – 16:00 Arts2, Carré des Arts Free – closed Sat. & Sun.
"In Japanese mythology, Tanukis are among the spirits of the forest. They somewhat ressemble raccoons, and, according to the Japanese, are shapeshifters gifted with magical powers…
The Tanuki's steps are careful, yet sometimes chaotic. Seemingly calm once again, it vibrates, and then explodes in a ballet of organic filaments, never betraying any sort of inner turmoil. Eventually the Tanuki regains the darkness from where it came. But he will be back…
Organic images enter a symbiotic dialogue with the music of Loïc Rebourssière; at times, they turn their back on each other for just a moment, before crying again in unison.  (Gauthier Keyaerts – 10/01/2014)
Francois Zajega
Media artist who also teaches at The Mons National School of Arts Arts2 and was part of several artistic projects supported by the Commission of Digital Arts of the Ministry of Culture of the Federation Wallonia-Brussels.
He organizes workshops too, about the API python de Blender, in collaboration with Constant VZW.
He is represented by the Charlot Gallery in Paris.
Loïc Reboursière
musician and researcher. After a university path which led him to multimedia (Laval), cinema and drama (Caen), to finally end up to digital stage design (Valenciennes) and electro acoustic composition (Valenciennes – Art Zoyd).
He has worked as a searcher at the Polytechnic Dept of the University of Mons on the merit program numediart, in which he specializes on enhanced guitar.
At the same time, he works on his own creations and collaborate in order to elaborate varied artistic projects:Lorsque deux vérités se rencontrent que se disent-elles? (Loic Reboursiere), Résonance (Otso Lahdeoja and Loic Reboursiere), La Machine (Philippe Asselin, Espace Pier Paolo Pasolini and Loïc Reboursiere).
In each of these projects, he tries to keep in mind a double approach, at the same time technical and artistic, both are indivisible and compulsory for him.
Arts2, Carré des Arts - 4a, rue des Sœurs noires - 7000 Mons
This post is also available in: French (français)