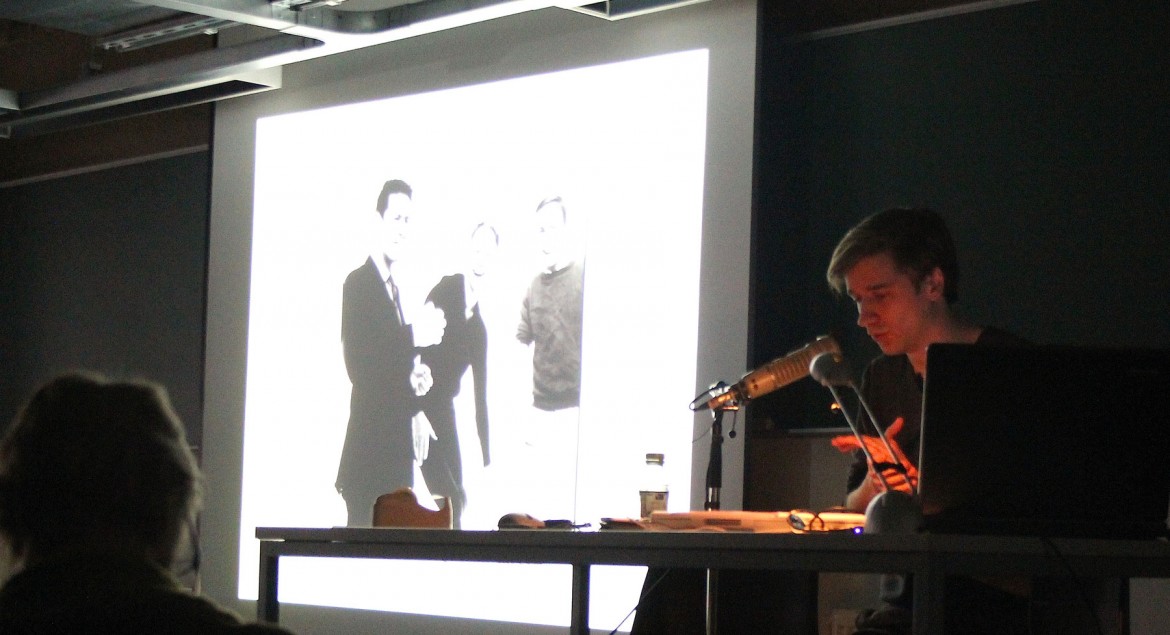 Partage d'écoute #2 - Cosmopoetics
25.09 – 18:00
Médiathèque of manège.mons
Free
Partage d'écoute #2 - Cosmopoetics
25.09 – 18:00 Médiathèque of manège.mons Free
Part conference and part listening session, Cosmopoetics will explore the relationship between experimental music and cosmic space.
From the music of the spheres to Alvin Lucier, Disinformation, Steve Roden, the works of Kaffe Matthews and Mandy McIntosh, Matt Shoemaker, Robert Hampson… to the sounds of Nasa and the Voyager Golden Records, this "acousticosmic" journey will shed some light on the poetic links uniting the cosmos to forward-thinking music of recent decades.
In collaboration with PointCulture.
Pierre Beloüin
PhD in History of Arts, musician and 'zythologist'. Generally, his researches deal with the pragmatic dimension of contemporary creation, situation aesthetics and the "relational paradigm" of which he dedicated his doctorate thesis, and, in the music field – between practicing and meditation-, the experimental practices.
Co-founding member of the organization (SIC), an editorial and curatorial platform based in Brussels, he is also one of the main members of MNÓAD platform (concerts, performances, small-label, bars) in Le Roeulx – Charleroi. He currently coordinates Archipel, a project made and realized by the Belgium Mediathèque (the current PointCulture), at the same time permanent collection of works and virtual museum that offers an intuitive exploration of experimental music genders, but also an event structure concerned about the supervising, the study or the promotion of these kind of music.
He proposes workshops introducing to the notion of "situation" in music, and he also is the lead member of an improvisation folklorico-mélancolico-popcore band named Soumonces!. Finally, he is the initiator of many different improvised "situational" bars (nomad bar, beer bar, open bar), and now brews his own beer (ÒRHYA).
Médiathèque - Îlot de la Grand'Place - 24, Rue de la Seuwe - 7000 Mons
This post is also available in: French (français)