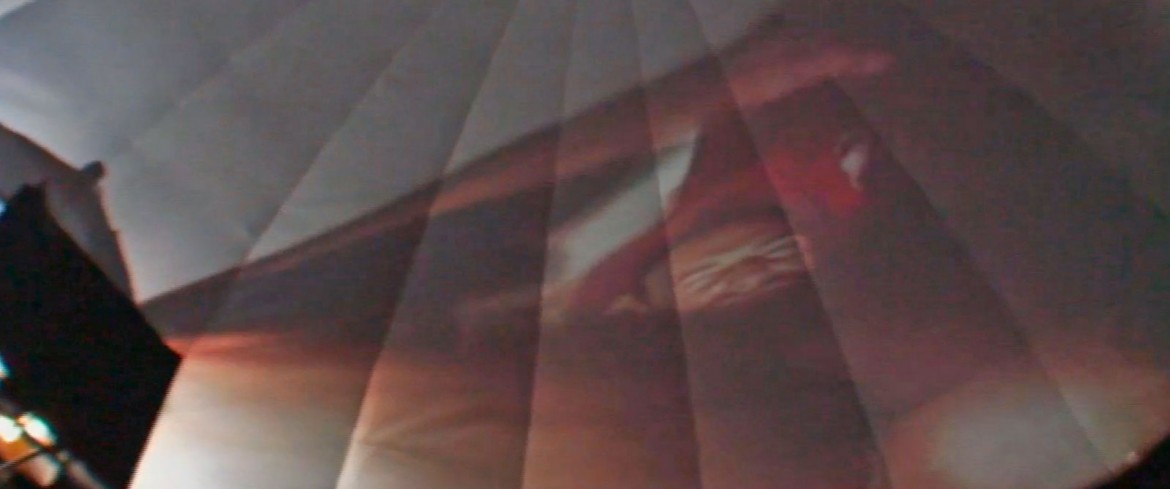 Méta-Crâne - Installation
27.09 > 16.10 – 12 > 18:00
Anciens Abattoirs
Free – closed Sat. & Sun.
Méta-Crâne - Installation
27.09 > 16.10 – 12 > 18:00 Anciens Abattoirs Free – closed Sat. & Sun.
Méta-crâne is is an immersive and interactive sculpture witch deal with the process of free association. Its Size is 3m wide, 3,5m hight and 4m long.
Méta-crâne is a technical reconstruction of a symbolical process that we all know well but often repress: free association.
A network of neural activities is being simulated and processes a certain amount of new events, past episodes and ancient memories that are presented to the "spect-actor" within an immersive environment.
Its purpose: transposing self-disclosure and creating new meanings inside an interactive object.
Music / Ambiance : Christian Callon (Rivière Noire) ; Margerida Guia (Percept) ; Gauthier Keyaerts (Variations jugulaires and Ma d'Azil) ; Yves Mora (T comme…) ; Jan Pienkowski (Sueur de Pêche) ; Mathieu Therrien (Atomes) ; Jacques Urbanska (IS.TröM) ; The Residents (The Residents Inner dive at MoMA). Voice: Delphine Auby ; Françoise Berlanger ; Antonin de Bemels ; Thomas Israël ; Laurence Lichens ; Pascal Leclercq ; Conchita Paz ; Bertrand Perignon ; Psyché Piras ; Paul-Emile Renkin ; Céline Taubeneste.
Thomas Israël
Multimedia and video artist based in Brussels, proposes installations and video performances which are immersive and interactive.
Coming from a theatre background, his atypical approach of media arts revolves around body, time and unconscious themes.
The artist's work has fully embraced the twenty first century and was exhibited at MoMa in New York, at Société des Arts Technologiques (SAT) in Montreal, at the museum les Abattoirs in Toulouse, during the Transnumériques (Mons-Maubeuge-Brussels) and in many festivals, shows, galleries and museums worldwide since 2005.
Frigo, Anciens Abattoirs - 17, rue de la Trouille - 7000 Mons
This post is also available in: French (français)