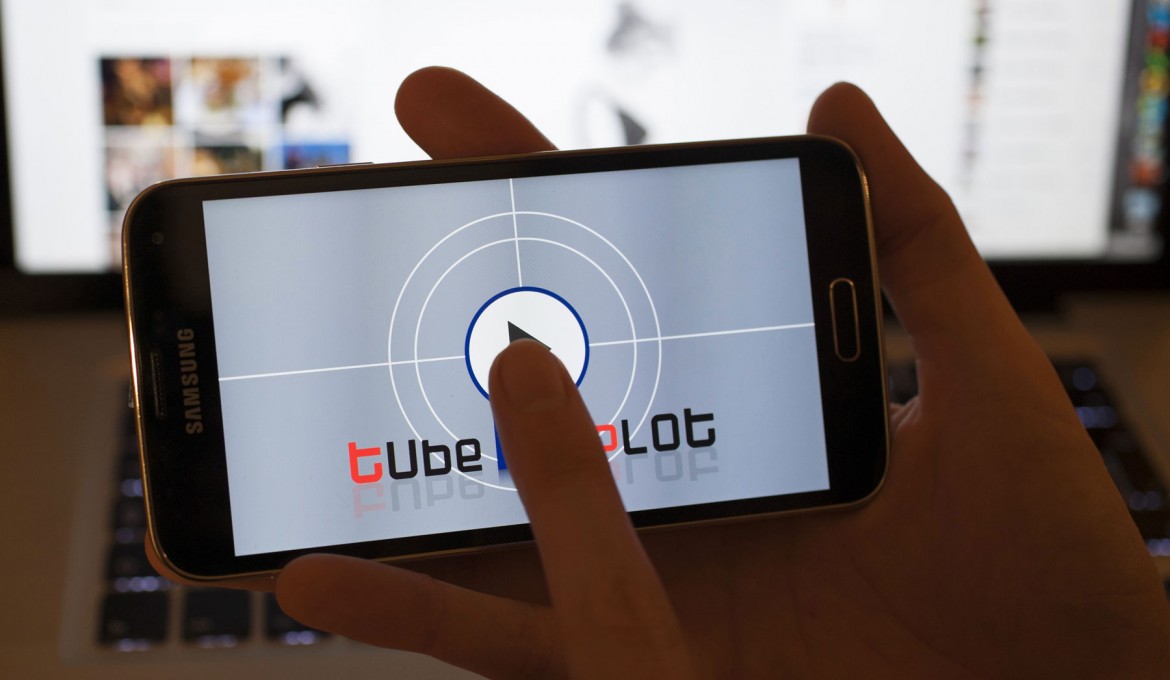 Algorithmic TubeTales - AppArt
27.09 – 12 > 18:00
Arts2, Carré des Arts
Free
Algorithmic TubeTales - AppArt
27.09 – 12 > 18:00 Arts2, Carré des Arts Free
Algorithmic TubeTales is part of theTubePlot project, a smartphone app conceived forFacebookand which utilizes the user's personal data to generate personalized short films based on calculations of probabilities.
These fictional stories ressemble those published by users, with one major difference: the narratives used by TubePlot in order to produce these fictions are based on statistical analyses as well as calculations of probabilities on users' confidential data.
This project therefore questions the classification and quantificationof human behavior on social networks.
Larbitslab - LarbitsSisters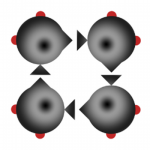 Under the name LarbitsSisters, Bénédicte and Laure-Anne Jacobs form an artistic duet. An important part of their work focuses on the exploration of digital technologies.
Emerging issues around the Internet such as privacy, digital identity, 2.0 practices form the starting point of their artistic approach. On each occasion the challenge is unique: examining societal and technical implications by closely observing the creative drives and motives in digital media.
For the duet Larbitsisters, their customs and practices are above all materials and tools of investigation, creation and innovation allowing the works to be developed and to question the critical issues of today's society.
Bénédicte Jacobs
Media artist and researcher at the Philosophy research Center of the Free University of Brussels, managed by Professor Thomas Berns. She graduated in Philosophy and Literature, has a post-graduate diploma in information and communication sciences and is specialized in the societal stakes concerning the web control.
Under different angles, her research approaches the phenomenon of contemporary transformations of the public space, exploring on the scientific but also on the expressive and plastic aspect, the new perspectives led by the massive use of numerical technologies.A peculiar attention is focused on the individualisation dynamics and the participation to the production of public expression.
Her current research explores the political, legal and ethical stakes raised by the indexing phenomenon of web traceability modes.
Laure-Anne Jacobs
Media artist who participated to several exhibitions and multimedia projects. The digital technologies occupy a significant importance in the evolution of her work. Photography, video and movie, Internet and interactivity are a continuous inspiration source.
Giving shape to individual experience, to social entourage, being led by the everyday malleability…that's the spirit on which Laure-Anne Jacobs articulates her work. The artistic expression is, before everything, a concrete demonstration, which takes shape in situ.
The interpretation of existing reality gains, in this way, varied expressions, always adapted to context. Digital printings, photographic pictures including movie and installation, become questioned, hijacked, reworked methods in the work of the artist.
Arts2, Carré des Arts - 4a, rue des Sœurs noires - 7000 Mons
This post is also available in: French (français)