Sonic Radio 2014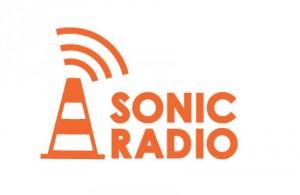 Sonic Radio is the radio of the festival City Sonic, that offers interviews, jingles, reports, sound pieces and other sonic surprises…
Live during the preparation, the installation and opening of the festival and broadcasted on the website of the festival and through dropouts via indie radio partners.
Hosted this year by Gilles Malatray of DESARTSONNANTS and Zoé Tabourdiot.
Before the opening of the Sonic radio on September the 8th, tickle your ears discovering Transonic artists, the label for over sounds started by Transcultures.
[/boxed_content]
This post is also available in: French (français)