Twenty five European artists in residence on the site of the old slaughterhouse for the itinerant project Park in progress#10 ; A great European Night of Young Creation during more than three hours with 20 performances, installations, projections and the City Sonic Party grooving till dawn ; Sound emergences works by Arts2, d'ESA Saint-Luc, d'Art Zoyd ; Travelling installations of

Read more
Editorial
For its twelfth edition, the International Sound Arts festival City Sonic launched in 2003 by Transcultures, Center for digital and sound cultures, in co-production with manège.mons, will exclusively focus on sound emergences, inviting young Belgian and international creators to artistic residencies who will then be broadcasted from Mons on for the first time.
As for the previous edition, City Sonic features the European project Park in progress. Initiated by the Pépinières européennes pour jeunes artistes, this project is a nomadic innovative event that promotes mobility and encounter between interdisciplinary creators; two dozen interdisciplinary artists from Belgium, Japan, France, UK, Czech Republic, Turkey … working on sound material in different ways, will be welcomed for artistic residencies on the Ancient Abattoirs site where Transcultures is located in Mons.
The result will be show at the festival opening. These art works will then be shown until the end of the festival in the Grande Halle of the Ancient Abattoirs and set the content of the Sounds in progress# 2 exhibition.
Last blog news
Twenty five European artists in residence on the site of the old slaughterhouse for the itinerant project Park in...

Interview en compagnie de Mathias Isouard, dans le cadre de son installation sonore, Hasard pendulaire #, pour la 10e...

Winner of the call for proposals for sound installations launched by the platform for innovative music Espace(s) Son(s) Hainaut(s) (initiated...
the event calendar at a glance
Artists
City Sonic 2014, with Park in progress and the opening of the Quinzaine Numérique features more than fifty artists from a dozen different nationalities (Belgian, French, British, Czech, Turkish, Portuguese, Japanese…). Performances, installations, screenings, concerts, exhibitions, meetings … to entertain adults and kids.
Sonic Radio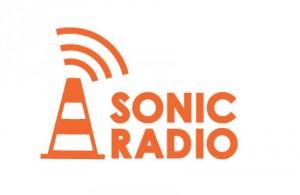 Sonic Radio is the radio of the festival City Sonic, that offers interviews, jingles, reports, sound pieces and other sonic surprises… in live during the preparation, the installation and opening of the festival and broadcasted on the website of the festival and through dropouts via indie radio partners.
Hosted this year by Gilles Malatray of DESARTSONNANTS and Zoé Tabourdiot.
Before the opening of the Sonic radio on September the 8th, tickle your ears discovering Transonic artists, the label for over sounds started by Transcultures.